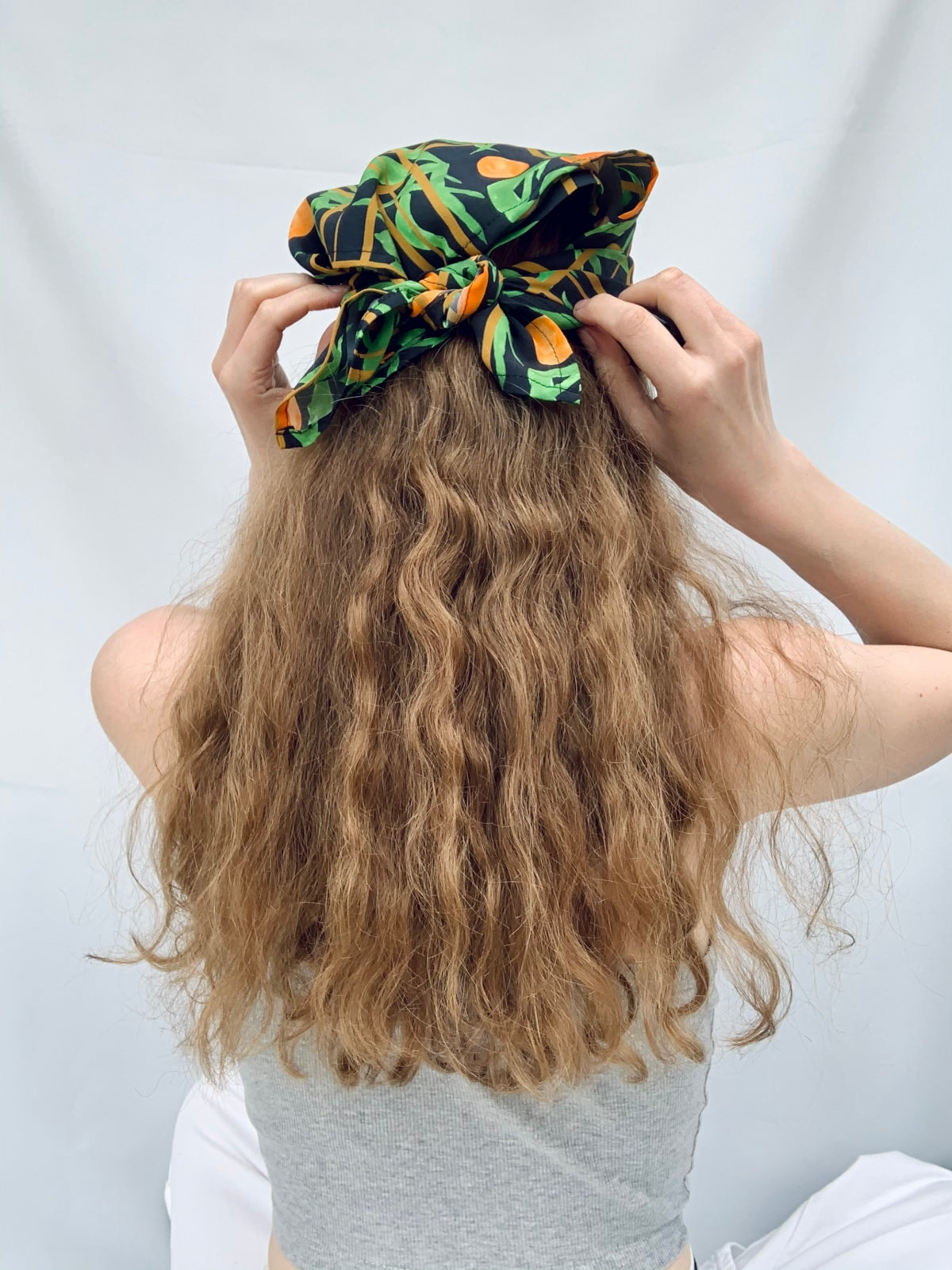 House of Scrunchies has set itself the task of recycling the so-called sample fabric cuttings from European fabric suppliers, which fashion labels receive to create their collections. From these samples we make unique headbands and accessories, locally in Berlin. So every fabric gets a second life ♥
How It Started
It all started on March 22, 2020 when I, Anna, had exactly 10cm of beautiful silk fabric left and had the idea of sewing a small hairband out of it. Just moments after I finished it, I remembered the sample tabs from my work from last season, which I was trying to save from discarding at the time. At the time I didn't know what I could have sewn out of these little fabric samples, but now the time had come and one by one I turned them into lots of small colorful recycled scrunchies.

Every season, countless of these sample straps are sent to countless fashion labels all over the world, which no longer need them after the respective collection has been created and in most cases dispose of them. House of Scrunchies has made it its mission to recycle these pattern tabs.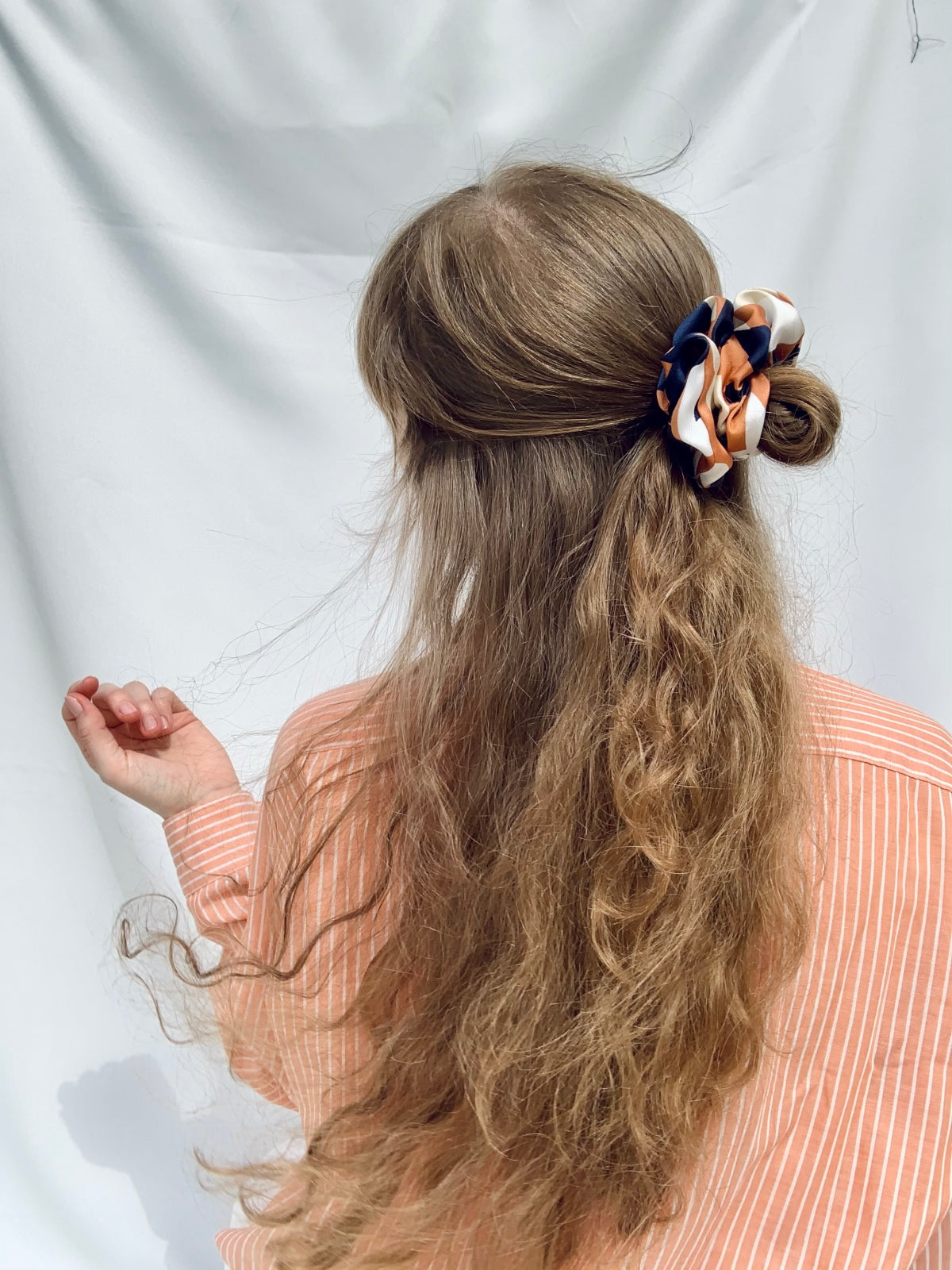 Sharing is Caring
From the proceeds of each product, we donate 1€ to the "CHILDREN4FUTURE eV" association. This was launched in 2007 when the chairwoman Birgit Sander from Hamm worked for 1 year in voluntary development aid in Uganda / East Africa. Recognizing the problems of the situation there, she founded the association "CHILDREN4FUTURE" together with her local colleague Micheal Isabirye and had it officially confirmed after her return to Germany by entering it in the register of associations. So far, a village school in Lambala has been supported by the construction of school buildings and latrines through sponsorships and donations.
children4future.de